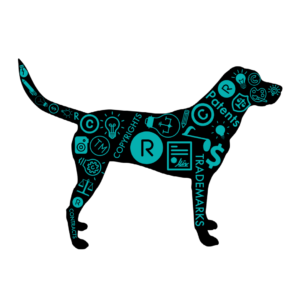 Intellectual Property, Business and On-Demand General Counsel Services for Startups, Entrepreneurs, and Businesses
Contacting a lawyer can be intimidating. On the other hand, putting one off can be downright painful.
The journey of an idea or a business is a long road that can take some unexpected twist, turns, and uphill climbs. Your initial route might have to morph over time and having a team of resources to turn to can help you with the best navigation.
The right business structure, contracts and agreements, and intellectual property protections can fortify your business and your place in the market as well as put your mind at ease on what the road looks like moving forward. My mission is to take the intimidation out of speaking with a lawyer and give you the confidence and peace of mind with a good short term plan plus a healthy long term strategy.
Kate Sullivan, JD, Founder, Entrepreneur
Kate, an Oklahoma State University graduate with a degree in Animal Science and Business, complements her education with a legal degree from the University of Tulsa. As a licensed attorney in Oklahoma and one of few female registered patent practitioners, she specializes in United States and International Intellectual Property Law. Her deep-rooted passion for business and helping others build and grow their ventures enhances her genuine commitment to problem-solving. This unique blend of qualifications and interests distinguishes Kate in the realm of IP Practitioners today!
Black Dog Law is very proudly woman-owned and lead.

Patent Prosecution aka Patent Applications
Patent prosecution is the filing of patent applications and correspondence with the Patent office with the goal of achieving an issued patent. There are different types of patent applications as well and seeking advice from a registered patent attorney before beginning the process can help save time and valuable resources.
Business names, logos, and brands can make your business stand out from the rest. Protecting that name and ensuring that no one else out there is using it can make a huge difference in your business's success.
Copyrights are a type of IP protection that apply to creative works such as music, lyrics, artwork, written works, photographs etc. A copyright registration can protect your work from unauthorized use by another.
Speaking Engagements and Workshops
A focus of Black Dog Law is educating people on the various types of intellectual property protections and what they can mean for your business.
Business relationships can be a huge help for all parties involved. But sometimes, these relationships don't always go as planned. A written understanding of the business relationship protects both parties involved and can be critical to protecting your IP, your business, and your peace of mind.
"Cease-and-Desist" Letters, Notices, and Demand Letters are typically what are sent out if someone believes another to be infringing upon another's intellectual property. Having an attorney review the facts and claims can help you determine what action needs to be taken, put your mind at ease, or protect your assets.
Businesses face potential legal issues almost every day. Having an attorney you can call on when you need them can be incredibly helpful for navigating situations that could morph into disaster.
Startup guidance and consulting
Starting and building a business has many stages. Different type of contracts and agreements are needed along the way and can ensure that founders and investors are protected every step of the way.
From small businesses to startups, legal advice is only a click away at Ask Kate Anything Days. Once each quarter, this experienced lawyer opens her schedule for consultations on intellectual property and all startup-related questions - giving everyone the opportunity to get invaluable insights into their business matters. Reserve your spot and get your questions ready.

Latest Project
Access to the right help and resources that you need to move your idea forward can be hard to come by. Guide Dog Ideas is going to be a new platform for entrepreneurs to get the right resources for their ideas in a confidential environment. Click below to find out more. 
Let's work together
If you have an idea or legal question for your business, get in contact with Black Dog Law today! When it comes to quality legal services, we are the first you should call. We look forward to hearing from you.
Affiliation: United States Patent and Trademark Office
36 E Cameron St. Tulsa
OK 74103
Phone: 918-231-2546

Copyright 2023- BLACK DOG LAW